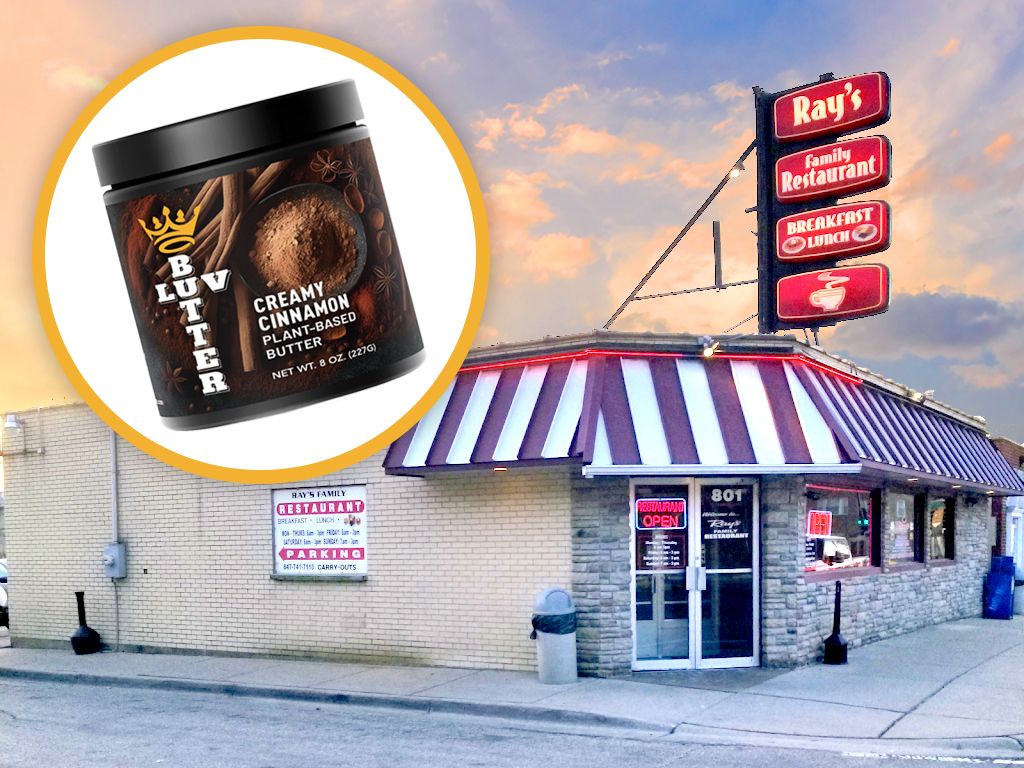 CREAMY CINNAMON AVAILABLE AT RAY'S DINER!
Ray's Diner is a family-owned restaurant serving Elgin and surrounding communities since 1969. Famous for their friendly staff, homemade soups and amazing all-day breakfast, lunch and dinner.
The founders of Luv Butter enjoy eating at Ray's often and knew one of their most popular products, "Creamy Cinnamon", would enhance Ray's breakfast items even more. A collaboration was born!
Luv Butter's "Creamy Cinnamon Butter" pairs perfectly with: pancakes, waffles, fruits, coffee and more! Ask your server for a free sample next time you eat at Ray's Diner.
Ray's Diner - 801 Saint Charles St. Elgin, IL 60120 - (847) 741-7110
Visit them at: Rays-Diner.com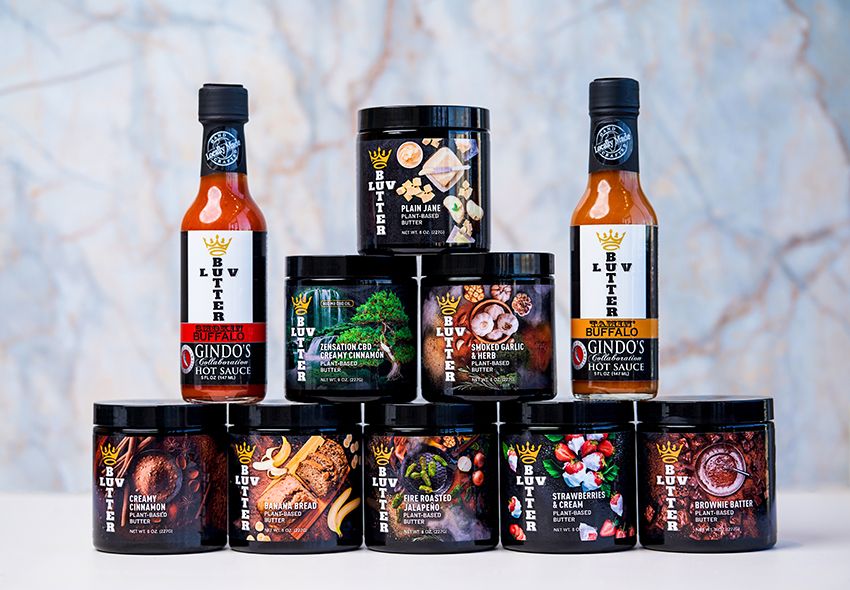 SHOP ALL OUR DELICIOUS BUTTERS!
Luv Butter specializes in irresistibly delicious plant-based butter spreads. All our products are also dairy-free, gluten-free, soy-free and vegan. Our mission is to provide the world with the greatest tasting butter alternatives to assist those with or without dietary restrictions and add great flavor to all their favorite foods.
Creamy Cinnamon
Banana Bread
Crunchy
Zensation CBD Creamy Cinnamon 600mg
Plain Jane
Smoked Garlic & Herb
Fire Roasted Jalapeno
Strawberries & Cream